4 Gennaio 2007
938
31
29
62
Regione

No Italy
Alfa

156
Motore

2.0TS 16V Rimappata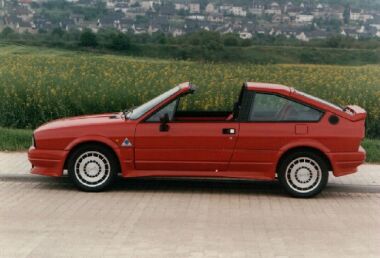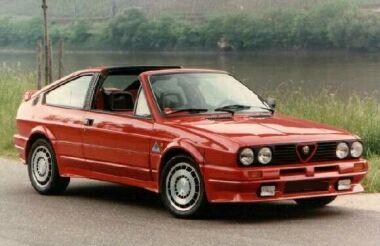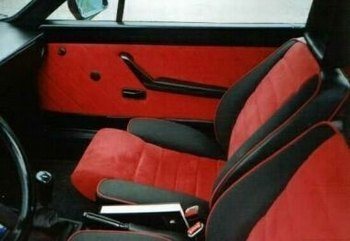 As you can see on the photo on the left, even a Sprint Targa existed (for a very short time)! Unfortunately the car's body was not stiff enough after a part of the roof was removed so that the German TÜV which has to allow those kind of bodywork-modifications refused to give it a road imatriculation. And so the Targa again received a metal-top and became a usual coupé with an increased kerb weight - due to its past.
But lets start with the begining. In the mid-seventies there were rumors that Alfa Romeo in Italy planned to produce a convertible on the bases of the Alfasud. The concept car of a
Sprint convertible already stood on the Salone di Torino. Unfortunately it did not find its way into production. The Alfa-bosses feared that it could have competed with the Alfa Spider. At a time where a certain Ralph Nader had published his book "Unsafe at any speed" which by the way mentioned the desastrous effects of a roll-over crash in a roadster, this was maybe a wise decision.
But the German Alfa Romeo dealer and alloy-wheel-producer Zender dared to open a Sprint. A Targa was much easier to realise than a real convertible. Such an open-top convertible existed in France. Being not the stiffest car, the Sprint could not cope with the missing stability of a roof.Aditional structure which was added to the bodywork could not egalize the roof's stability. The only result was an increased kerb weight. The change of a front fender after a crash must have been a real catastrophy....
Of course Zender would not be Zender if they only had made a Targa out of a coupé. Some cosmetical efforts changed the car's appearance. The first thing one notices are the Zender "Turbo" alloy wheels. Of course the front and rear bumper, the rear spoiler and the sill covers are also made by Zender. Those extras give the Sprint a much more modern look. It could have survived the early nineties with that look.The interior was also trimmed in Zender-style. This means that the seats and the doors received an upholstery in red and black Alcantara. Electric windows were on board, too.
After the car had again received a solid (steel-) roof it was used in the region of Colone before a serious crash destroyed the it. Unfortunately the Sprint then found its way to the scrapyard. The owner often changed the alloy wheels. Besides the Zender wheels, the Sprint also ran on Ronal wheels for example.
But that is a different story...
Maybe Alfa Romeo should have added another convertible to its range. A possible variation of the Alfasud range? Today, the rare good Sprints are the most expensive Alfasuds. Sprints can be three times as expensive as a good Alfasud Berlina. What would a real Sprint convertible then cost today?